Huckleberries Nurture Farm
—Our team—
Huckleberries provides a safe 'place to be me' where children can be themselves, learn to love who they are, and have their feelings understood.  Our team of session leaders, practitioners and volunteers (staff) bring a wealth of experience of working and volunteering with children and young people.
Our trauma-informed practice is integrated into our procedures and working practices, to support and assist healing and growth, and all staff receive trauma informed training.   We also interweave mindfulness into our work to promote childrens' connectedness with themselves, their surroundings, staff and each other.
Our Board of Directors and staff hold the safeguarding of children and young people at the heart of all that we do.  Our whole team are DBS checked and every session has a paediatric and outdoor education first aider present. Our practitioners hold qualifications in their specialist areas, and we hold Public and Employers Liability insurance.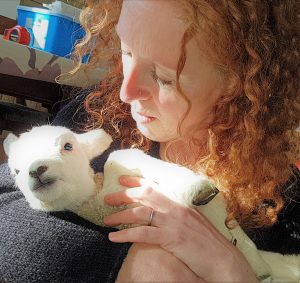 Beverley Cook
Managing Director, DSO & Session Leader
Bev spent most of her career in the sustainable construction sector working with clients, architects and engineers to enhance the natural, physical and emotional well-being aspects of the built environment. Her enthusiasm for small scale farming evolved after borrowing pigs from a friend and buying a few chickens with her neighbour in 2009. Coupled with her passion to improve outcomes for children, as many years as a school governor, and her love of all things outdoors, it was a natural step for her to set up Huckleberries Nurture Farm in 2018 in her back garden.  During 2020 she developed the new site in Elstead, with the help of her family and friends, which has been open for children since June 2020.
Bev trained as a Youth Mindfulness practitioner in 2020 and is a qualified paediatric level 3 and outdoor pursuits first aider.  She is also the Designated Safeguarding Officer (DSO) for Huckleberries.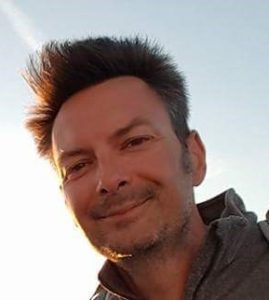 Antony Cook
Director
Ant is the Chief Technology Officer for Triad Group Plc by day, Scout Leader at 7th Farnham by night, and Huckleberries agricultural engineer (fence posts mostly!) by weekend – he also looks after the books! Ant grew up at a residential outdoor pursuits centre in north Wales. 'Bryntysilio', owned by the Walsall Schools Holiday Camp Trust, was converted and run by his mother and father from 1969 specifically for the benefit of disadvantaged children and continues to provide adventure activity courses today. It was this introduction to the outdoors that sparked Ants interest at an early age into rock climbing, canoeing, mountaineering and sailing, hobbies he continues to enjoy with his family and as an active Scout leader in Elstead.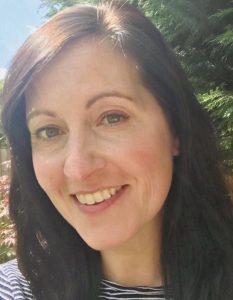 Emine Rickson
Director
Emine's vocation is in law by day, and she has worked in a variety of industries over the years, being drawn to those with purpose which strive to make a difference. Emine also has a strong interest in humanitarian initiatives.
On the leisure side of life, Emine has a wide range of interests, including hiking in the outdoors (come rain or shine), yoga, running, music and a variety of racquet sports.
During her student days, she worked in a children's nursery and spent her gap year helping to set up a Montessori school in Cyprus. As well as being a mum to two teenagers, this has given her an insight into how important a nurturing environment is for children, and is pleased to be supporting Huckleberries from a governance perspective.
Tamzin Greggs
Session Leader and Nature Specialist
Tamzin is a qualified Forest School Leader and nature specialist.  She has been practicing Forest School education with children and schools since 2012.  She has a passion for all things outdoors, whatever the weather, from camping and bushcraft to butterfly identification! 
Having enjoyed many muddy adventures with her husband and daughter, her mission is to provide as many children as possible with the opportunity to connect with nature and create the next generation of conservationists.  Tamzin is a qualified paediatric level 3 and Forest School first aider.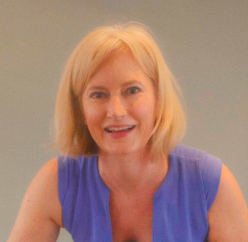 Mairead Amos
Yoga Practitioner
Mairead has been involved with Huckleberries, teaching yoga and helping to develop the programme since its embryonic days in 2018.  After spending many years teaching English Language and Literature to children and teenagers in Hong Kong, South Korea and London, Mairead moved to Surrey with her family and re-trained as a Yoga Teacher. She trained in London for two years at the prestigious Triyoga as well as completing further training to teach yoga to children and teens.  Mindful meditation underpins her teaching, providing an opportunity to fall still and discover what it means to be quiet, to reflect and to look inside.
For more information about Maireads classes and retreats see https://www.maireadamosyoga.com/
Alyson Canton
Session Volunteer
Dale Allen
Session Volunteer
Jane Gosnell
Arts and Crafts Volunteer
Ann Routley
Horticultural Volunteer